The INDIGO team managed to write and submit two full papers for the 9th International Workshop 3D-ARCH "3D Virtual Reconstruction and Visualization of Complex Architectures".
The first paper [ Project INDIGO – Documenting, disseminating and analysing graffiti in the centre of Vienna ] is written by the entire INDIGO team. The article provides a general overview of project INDIGO and details some of the photographic and image-based modelling efforts that form its basis.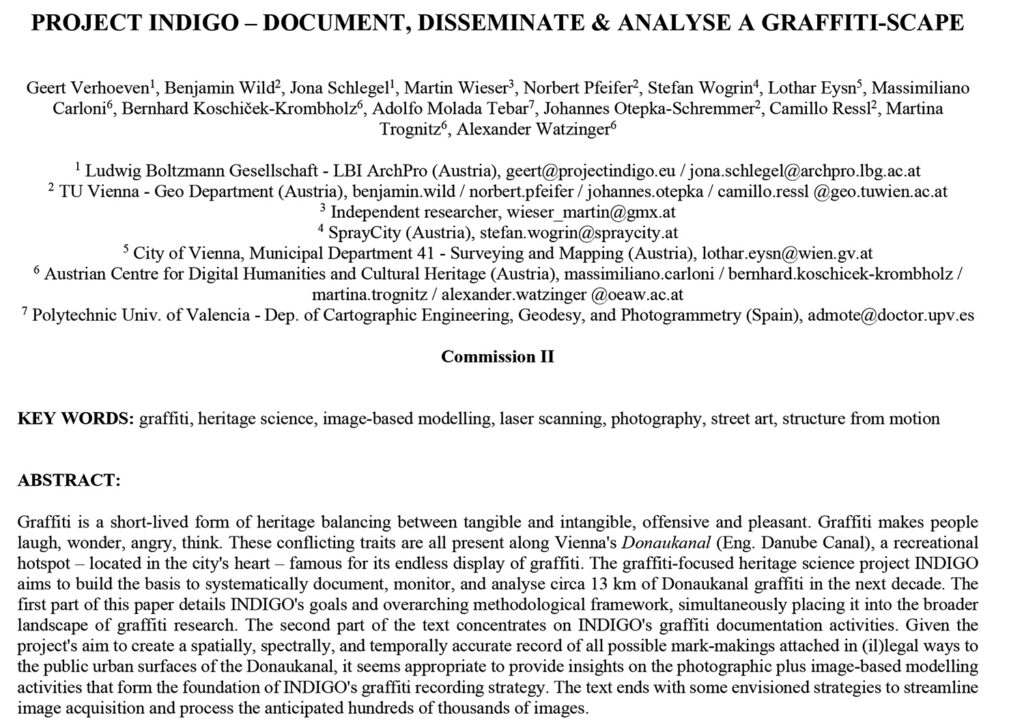 The second paper [ Good vibrations? How image stabilisation influences photogrammetry ] is slightly more technical in nature. Written by two Italian scholars together with the project leader, this text evaluates how in-lens or in-camera image stabilisation influences an image-based 3D modelling pipeline. INDIGO photographs are used as a real-world test data set.